Since The Turn Of The Century, Partners For Change Has Offered An Empowering And Enlightening Approach To Assisting Folks And Families In Their Personal Recovery Journeys.

We Offer Treatment For Recovery Issues That Involve Mental And Behavioral And Co-Occurring Issues That Revolve Around Self-Esteem, Anxiety, Depression, Parenting, Partnering, Food, Work, Love, Sex, Or Relationship Issues ~ Whether It's An Individual, A Family, A Couple, A Group, Co-Workers, Or Neighbors 

We Offer Personal Coaching To Assist You In Becoming All That You Can Be. No Matter What The Issues, We  Offer Comfort And Healing To Those Suffering From Mental Health or Co-Occurring Issues.

In Addition To Offering Mental And Behavioral Health Treatment, Dr Rebekka Freeman Offers Personal Coaching Services In A Private Practice Setting. Same Confidential Treatment, Same Contact Numbers, Same Professional Expertise. 

We Are Known For Taking A Personal As Well As A Professional Interest In Partnering With You To Make The Changes You Desire.

PARTNERS FOR CHANGE

COUNSELING & COACHING

MAIN OFFICE: 37E TROUT LN, SWAN LAKE, ME

MAIL: PO BOX 284, BELFAST, ME 04915-0284

PHONE: 207.338.6055

REBEKKA L FREEMAN, PSY.D, LCPC

CCHyp/AMHPA, F-APA

MOST INSURANCES AND CREDIT CARDS ACCEPTED

WE PARTNER WITH YOUR FOR CHANGE

OFFICE HOURS

Mon thru Fri ~ 8:00AM to 5:00PM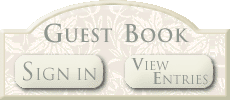 Double click here to add text.